OPPORTUNITIES
Available posts and schemes at The Rialto.
The EDP for 2016 is now closed
The Rialto Editor Development Programme
In partnership with Writers' Centre Norwich
Jan – Sept 2016. Applications open now.
Closing deadline: Friday 20th November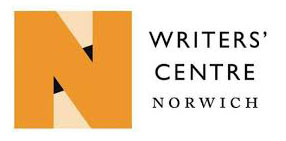 Do you really enjoy reading poetry?  Are you interested in running a poetry magazine?
Would you like to choose poems for publication?
The Editor Development Programme offers you the chance to learn from the editor and team of UK's leading independent poetry magazine and award-winning poetry publisher, The Rialto.
The programme is an opportunity for two individuals to experience the philosophy and process of poetry editing with a mentor who has been publishing poetry for over 30 years –  Michael Mackmin. Trainee editors will gain an understanding of the editorial process in the round, from line editing to communicating with audiences.
At the end of the programme the two trainee editors will have built up invaluable experience that they can use in their own endeavours, and also possibly as part of Rialto's expanding editorial team.
"In my view The Rialto is the poetry magazine to read… It has led the way in nurturing new talent, not only in publishing new writers in the magazine and through its poetry pamphlet series, but also in the mentoring of up and coming editors."  Hannah Lowe, March 2015
The Programme
How it works
Each participant will be mentored by Rialto editor Michael Mackmin from January to September 2016. They will shadow the production of one edition of Rialto magazine before guest editing sections of the next issue. Trainees will also gain an understanding of the work that goes into running a small poetry magazine, experiencing social media, blogging and the broader decision making processes of Rialto's team.
You will:
Spend a minimum of two days a month on this programme, for eight months, Jan-Sept 15
Shadow Michael Mackmin in the production of one issue of The Rialto magazine.
MM's input will focus on developing editorial skills of discernment and selection of poems
Guest edit a section of one issue of The Rialto magazine
Trainees will meet monthly with Michael over this period, as well as corresponding online
Practise blogging and social media as editors; regular blogs and some social media posting
Organise magazine launch events
What we are looking for
Individuals who are:
Interested in publishing or promoting poetry
Interested and informed about the current state of UK poetry publishing and promotion
Interested in learning about a poetry organisation in the round
Knowledgeable about social media and/or blogging and interested in using this knowledge
Committed, enthusiastic, flexible, hard-working and able to demonstrate initiative
Able to perform effectively on their own and within small groups
Able to attend training sessions and editorial meetings in London or Norfolk, or another location accessible from either
Computer literate, comfortable with using Skype and email to communicate
Able to communicate with a high level of accuracy and sensitivity in both written and verbal forms
Please note that the placements are unpaid. Travel expenses will be paid up to an agreed maximum.
How to Apply
To apply, please email your CV, and 500 words explaining your interest in this opportunity to Michael Mackmin, The Rialto Editor (michael@therialto.co.uk). Please include full contact details and ensure that you are free for interviews in

Norwich/ London (location tbc) on Thursday 10th December.
Deadline: 5pm, Friday 20th November
Shortlist announced: Thurs 3rd December
Interviews: Thurs 10th December
"…the formula is simple but effective: exceptional poetry and lots of it…"  The Guardian