The Rialto has three dedicated staff.
Mike Mackmin – Editor
Helen Mitchell – Development and Special Projects Director
Nick Stone – Design and New Media
There are sometimes opportunities to help out and to gain work experience with us. If you have skills or ideas you think might be of interest to us please get in touch through the 'Contact' page of this website.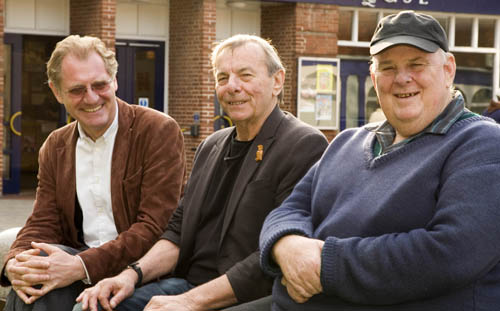 Michael Mackmin, seen here with Andrew Motion and Les Murray at the recent 25 years celebration at the Norwich Playhouse, jointly hosted by The Rialto and Writer's Centre Norwich. (Photograph: Martin Figura)