Nature And Place Poetry Competition 2022
The Rialto working in association with the RSPB, BirdLife International, Cambridge Conservation Initiative and The University of Leeds Poetry Centre.

Poems are invited that deal with any aspect of nature and place – these terms will be given a wide interpretation by the judge Gillian Clarke.
We have revised the closing date to March 6th 2022 from March 1st.
Prizes
1st prize – £1000
2nd prize – £500
3rd prize – £250
Judge
Gillian Clarke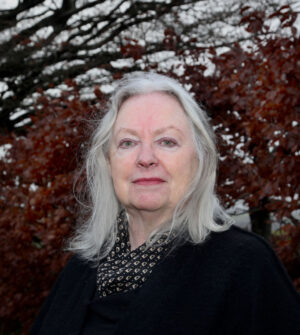 Gillian Clarke was born in Cardiff and lives in Ceredigion. Her work has been on the GCSE and A Level exam syllabus for over thirty years, and she performs her poetry regularly for student audiences at Poetry Live, and in several European cities. Gillian was awarded the Queen's Gold medal for Poetry in 2010, the Wilfred Owen Award in 2012. Prose works include a writer's journal, At the Source. She has written radio and theatre drama, and translated poetry and prose from Welsh. The Gathering/Yr Helfa, commissioned by the National Theatre of Wales, was performed on Snowdon in September, 2014. Picador published her Selected Poems in 2016. Her tenth collection of poems, Zoology, was published by Carcanet in 2017. 2021 has seen two new publications, Roots Home: Essays and a Journal, published by Carcanet, and her version of the book-long 7th century Welsh poem, Y Gododdin, published by Faber.
Photograph courtesy: Marion Delyth
Submitting your poems
You can submit up to six poems in one batch, the entry fee for the first poem is £7 and includes an administration fee, the fee for each subsequent poem in the batch is £4.
If entering more than 1 poem, please load your poems as separate files and pay the appropriate fee.
If you wish to submit more than six poems you will need to make a second submission which will include a second administration fee.
Please note we require poems to be sent as either as a Adobe PDF or a Microsoft Word .doc or a .docx. Please retain all emails from Submittable regarding your submission and transaction.
If you have any queries regarding the competition please contact matt.howard@therialto.co.uk

Competition Rules
Closing date of the Competition is midnight on March 1 2022.
The Competition is open to anyone over the age of 18, other than Rialto team members and staff of the RSPB, CCI, UK staff of BirdLife International and the University of Leeds Poetry Centre.
Poems must have a title and must be no more than 40 lines, excluding the title, and be typed in black ink on one side of A4.
Poems must be the original work of the entrant and must not have been published, self-published or published online or broadcast. Poems are judged anonymously so the poet's name address etc., MUST NOT appear on the poem.
Poems must be written in English.
No corrections can be made to poems entered, nor can fees be refunded.
Entries cannot be returned.
If you require confirmation that your postal entry has arrived please enclose a stamped self-addressed postcard marked 'Acknowledgement'.
Copyright of each poem remains with the poet, but by entering the competition you give the organisers the right to publish the winning poems both online and in printed media.
The judge's decision is final and neither they nor the organisers will enter into any correspondence.
Prizewinners will be notified in April, and lists of the prizewinners and the long-listed contestants will be published on The Rialto website. The long list is not a list of all the entrants. It is the list from which the judge's final choices are selected.
The competition organisers reserve the right to change the judge without notice and not to award prizes if in the judge's opinion such an action is justified.
There are a limited number of free entries available for writers on low incomes. These will be allocated on a first-come-first-served basis, and will cover the submission of up to two poems. To qualify, you should be in receipt in one or more of the following: Universal Credit, or any of the benefits that it is replacing, DLA (or PIP), Council Tax Support, Pension Credit, Housing Benefit, or international equivalents. To enter, please email your poem to matt.howard@therialto.co.uk along with a scan of a recent letter proving your eligibility. Entries will be anonymised and entered into the Submittable system.
Enter the competition
Online via Submittable
£7 for your first poem £4 for each subsequent poem.
Postal entries
Download form below
If you hate the internet or just find the technology and payment system intimidating and would prefer your entry to be on paper in an envelope you can download the leaflet and entry form below.
Subscribing to The Rialto
If you're already a subscriber then many thanks for the support as we cannot survive without you!
If you don't yet subscribe, or you have let this lapse, please do consider it carefully. It's just £25.00 for an annual UK subscription (£19 for people living in the UK on a low income).  For everyone overseas it's £37 (£25 plus £12 shipping charge).