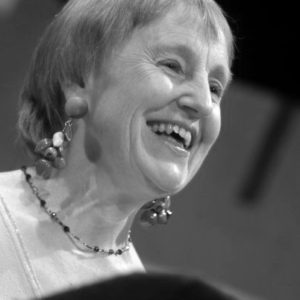 It began when Helena's pamphlet collection, Mr and Mrs Philpott on Holiday at Aucherawe & Other Poems, was published by champions of new Scottish Writing, Kettillonia Press in 2001.
Her first full collection, Starlight on Water, followed in 2003 from The Rialto and happily was a Jerwood Prize winner.
She writes both serious and light verse. Unsuitable Poems (2005) and The Unread Squirrel (2009) represent her humorous and satirical side.
She has performed widely, often provoking riotous laughter, and has also managed to set up and run HappenStance Press, (shortlisted for the Michael Marks pamphlet publisher award in 2009) while working by day as a college lecturer in Adam Smith College, Fife.
She publishes poetry pamphlets (mainly first collections), edits the pamphlet review Sphinx and writes critically for a range of magazines, as well as recording the story of the press in annual 'chapters'. She blogs here.
Her second full collection (Plot and Counterplot) was published by Shoestring Press in 2010.
The Rialto's First Collection 'Starlight On Water' by Helena Nelson is available here.
Other books by Helena Nelson
Mr and Mrs Philpott on Holiday at Auchterawe & Other Poems, Kettillonia Press (2001)
Unsuitable Poems, HappenStance, (2005)
The HappenStance Story Chapter 1, HappenStance (2006)
The HappenStance Story Chapter 2, HappenStance (2007)
The HappenStance Story Chapter 3, HappenStance (2008)
The HappenStance Story Chapter 4, HappenStance (2010)
How (Not) to Get Your Poetry Published, HappenStance (2009)