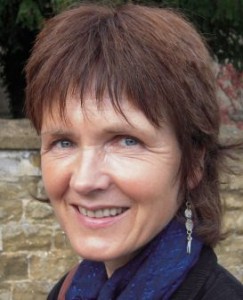 Emily Wills was born in Hampshire in 1958. She went to medical school in Bristol and worked with her husband at a rural hospital in Malawi in the late 1980s. They have three children and live in Gloucestershire where Emily works as a part-time GP. Her first collection, Diverting the Sea, was published by The Rialto in 2000, and her second, Developing the Negative, in 2008.
"Emily Wills' gift lies in choosing quite ordinary things and seeing through them into strangeness…"
U.A. Fanthorpe, poet
"Watch out for Emily Wills' work and be prepared to be surprised…"
Philip Gross, poet, author, teacher
The Rialto's 'Developing The Negative' by Emily Wills is here
The Rialto's 'Diverting the Sea' by Emily Wills is here
A review of Developing the Negative by Emily Wills
The subject matter of much of this collection follows a familiar pattern: childhood, sibling relationships, growing older, mother-daughter relationships. These poems are distinguished however by the delicacy of the voice and the mastery of craft.
'Half-brother', her depiction of a complex family relationship, is perfectly attuned to the nuances of language:
You're half hitched to the tree,
half-hearted in the hide and hide
of hunt the family. The most I've seen:
a white shawl, cradled like a crescent moon,
lit by the minim of your mother's face,
and our father smiling.
There's an assured confidence here: the idea of 'halves' played through the poem without being forced, the delicacy of the 'your mother' and 'our father', the half-rhymes and alliteration subtly left behind by the last line of the stanza. Elsewhere, in 'The Recipe For Marmalade' Wills recreates a kitchen scene in a way that is both extraordinary and already vanishing:
…As birds fly south
with shrinking light, so palegrey
January afternoons induce this need
for bitter unwaxed oranges,
glinting sugar landslides,
windows dribbling steam.
The poems are less achieved when she comes to tackling more obviously public subjects. She brings to them the same attention to detail and craft but she tries too hard to make the poems say something. 'Counting Snowdrops', dated February 15th 2003, recounts her young son counting snowdrops and coming up with 'a really big number…like twenty-nine.' The poem goes on:
Today in the cities, twenty-nine
marching for peace; somewhere indoors
twenty-nine angry men in suits.
It seems too tacked on, somehow, not enough connection with the initial episode. There are other poems on public issues which don't seem quite as authentic as the best of this book. When Emily Wills sticks to personal themes she is a very fine poet indeed.
Andrew Forster, Other Poetry