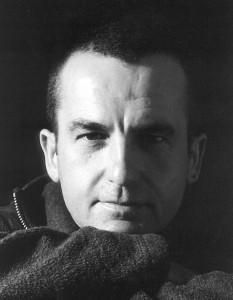 Andrew Waterhouse was born in Lincolnshire in 1958 and died in October 2001. He lived in Northumberland where he worked as a teacher and a freelance writer. He won the Forward Prize for Best First Collection in 2000. A second volume, 2nd, featuring poems Andrew was gathering into a collection at the time of his death was published in 2002.
"I love Andrew Waterhouse's poems for the pleasure they take in the language, their panache. They're necessary poems: disturbing fables, intriguing anthropological investigations into life around the end of the century."
Michael Laskey, poet, editor and founder director, Aldeburgh Poetry Festival
"The poems of Andrew Waterhouse bring together the landscape, the mind and the fragile connections between people. The ambitious mixture is sometimes disturbing, sometimes extraordinarily serene, but always compelling. The few remarkable poems left to us deserve to be read well and often."
Jo Shapcott, poet, editor and The Rialto Advocate
A few copies of "2nd" by Andrew Waterhouse are still available here.