The Rialto began life in a bar, just down the hill from Dame Julian*'s cell in the city's red light district. John Wakeman and I were in an am dram group, we wrote and produced each other's plays (we also did existing ones, I like to think my production of King Lear at the Norwich Arts Centre was the peak of our achievement). Anyway John's growing up kids were writing poems. How to get them published? There were not so many poetry magazines in 1983. I said 'let's start one'. John said we'd be mad to do so. We invited a third poet, Jenny Roberts, to join us and had meetings to decide on a name. We might not have gone beyond this stage but a friend came by and asked 'What news on the Rialto?'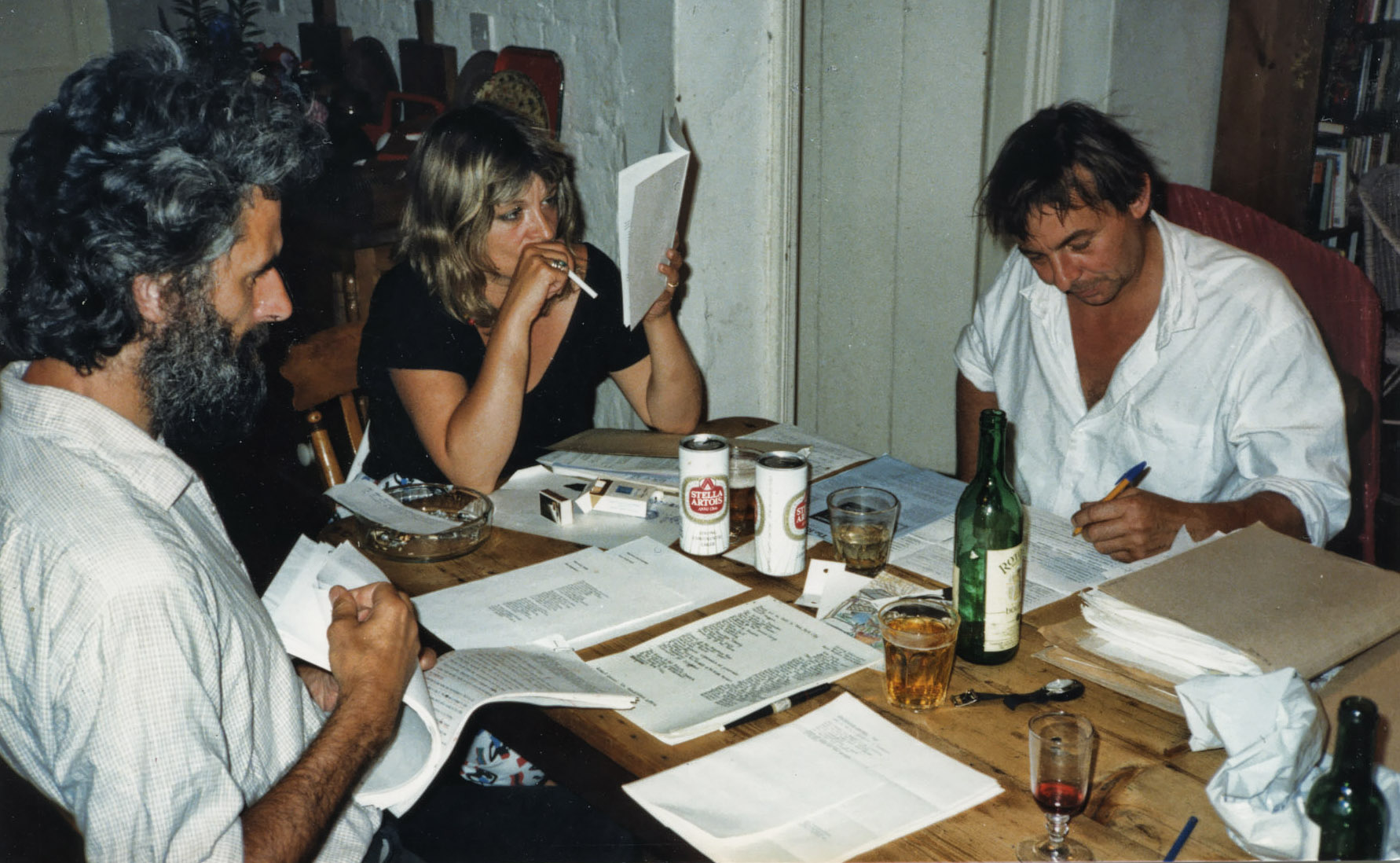 We had a jumble sale to raise funds. Then Jenny's father, who had co-edited the little magazine Samphire (famous in the Seventies), offered us the use of his subscription list. A loving friend, who still wishes to remain anonymous, gave us money. There was enough to write to all the people on the list and to pay the printer's bill for the first issue. We wrote that we intended to create a magazine for new poets who would appear alongside their successful contemporaries. Poems, and a few subscriptions, began to arrive.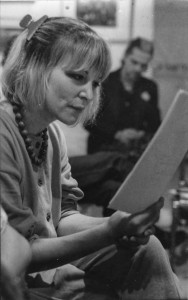 The first issue came out in autumn 1984. It had poems by Margaret Atwood, George Barker, Gavin Ewart and Miroslav Holub, and four poems by a not so well known Carol Ann Duffy. There were other poems by unknown and less-known poets, and some, as is usual in first issues of poetry magazines, by our friends and relations.
The magazine was in A4 format because we wanted to give poems space in which to be seen. We also wanted the magazine to look good, to be something people would want to own: we liked the idea of illustrations and got help from professional artists and designers – notably Nick Barnham and Clare Jarrett. There were no reviews because we wanted to avoid the partisan narrowness which we thought characterised little magazines. We were determined to promote what John called 'the republic of poetry'.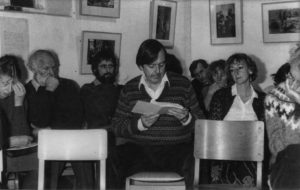 After the first issue the trickle of poems arriving became a river – we had a poem by Ted Hughes in the second issue. We went to Eastern Arts and asked for a grant. They liked what we were doing, and continue to support the magazine, though now they are called Arts Council of England, East. George MacBeth, then an advisor to EA, encouraged us to pay for the poems we published.
This vital gesture of respect has risen from five pounds to £20 per poem – we'll pay more when we can. We wanted to send a signal that we applauded the craft of poetry, the work that goes into shaping a poem, and to acknowledge a deep belief in the importance of poetry. Poetry has to do with the health of language and the continuing ability of language to help humankind make sense of itself and of life.
Jenny Roberts, who had adopted two small children, left after the seventh issue, but not before she'd helped us to recognise the excellence of the new poetry being written by women. Women poets continue to be strongly represented in The Rialto.
The magazine increased in popularity – a few years ago John worked out that the editors read twelve thousand poems a year. We had a hundred subscribers to begin with, there are now over a thousand. And we are alive in the Social Media world, we currently (September 2012) have very nearly 1000 Facebook friends – sign up, get us past that milestone! And 2245 Followers on Twitter.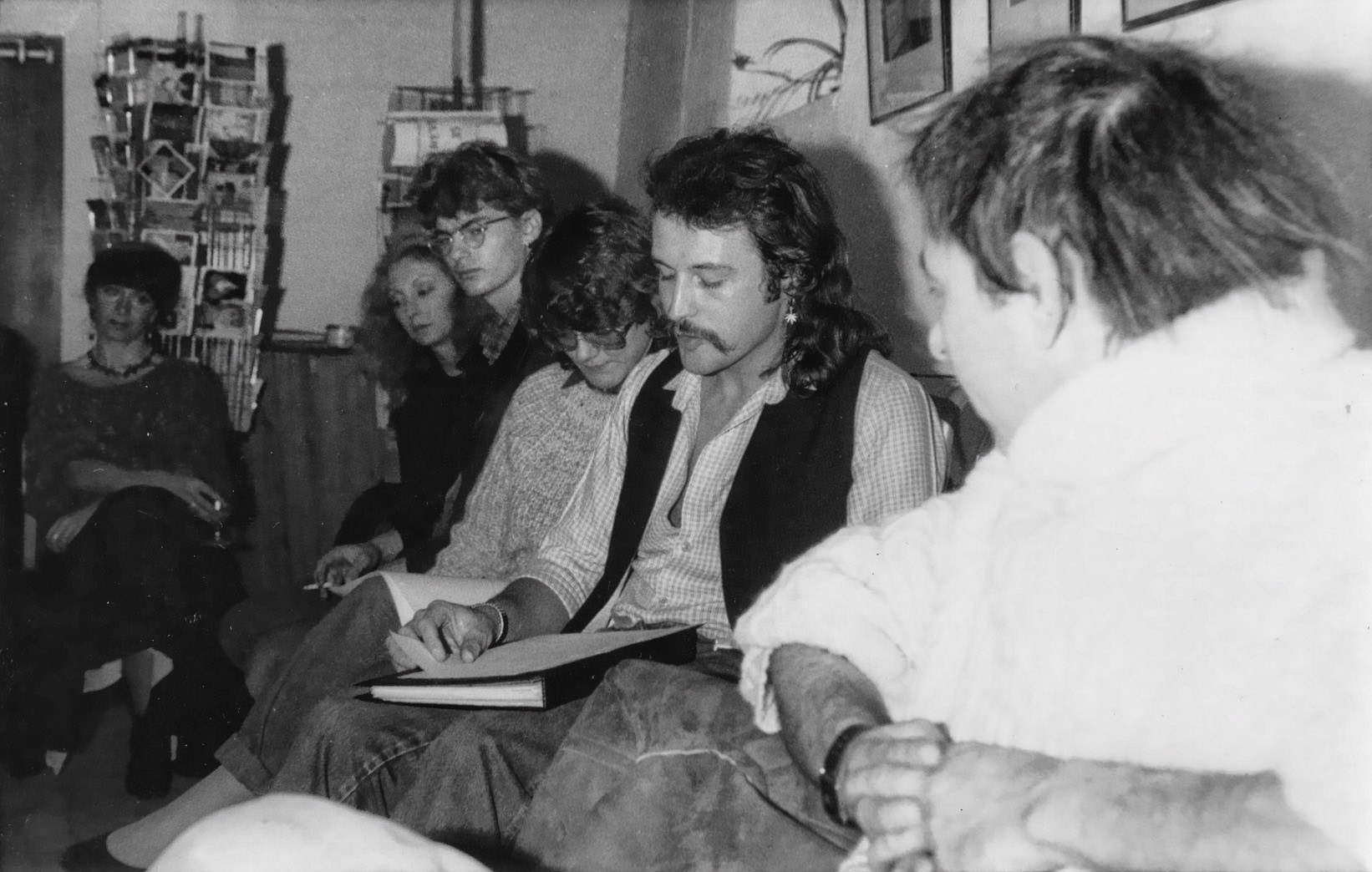 Both editors read all the poems submitted: we decided which ones to accept at fortnightly meetings, and wrote personally (I have tried to continue this policy) to each poet whether returning or accepting their work.
The Arts Council's Literary Magazine Development scheme allowed us to increase the payments to poets, spend money on advertising, and to pay ourselves a token something for our many hours of work – a great help to our self-respect. We felt recognised by their support: here was confirmation of the magazine's national importance.
In 1996 John Wakeman left the magazine and the country. His wife Hilary, one of the first women to be ordained in the Church of England, became minister for three Church of Ireland parishes in West Cork. John was quiet for a bit, then started his poetry magazine The Shop: the address is, Skeagh, Schull, West Cork, Eire.
The Rialto continues: we have reached No.75 and are in our 27th year: we've increased the number of pages and the magazine is now perfect bound: there's a little more prose content, including a letters page. To the regret of some readers and the joy of others I dropped the illustrations. I continue to read all the poems that come in.
Increased support from the Arts Council means that we can pay for help from freelancers. Dean Parkin, who now works for the Poetry Trust (and is a rather good poet) worked for us for several years on development plans, and organising readings. Then Nathan Hamilton helped for a while, nudging us into the world of Social Media and also introducing, in issues 69, 70 and 71, features on the poets of his generation, the 'Under 35s'. The current team is, Helen Mitchell, who brings years of experience in the Arts and Heritage fields and is with great tact introducing the editor to more professional business standards. Helen has also been responsible for negotiating our continuing funding. Then there's Nick Stone from Starfish who has been in charge of the magazine design work for years: he's also recently, with Nathan and Helen, designed the website and manages the Social Media. And then there's me, continuing as Editor.
Before he left John edited How It Turned Out by Frank Redpath, his friend, a poet we'd published from time to time in the magazine. I decided that it made sense for The Rialto to publish books, particularly first collections, at a time when major publishers were narrowing their lists. In 2000 we published In by Andrew Waterhouse and Diverting the Sea by Emily Wills. Andrew's book won the Forward First Collection prize.
Other books have followed – full details are on the books section of the website. Two have been winners of the Jerwood Aldeburgh First Collection Prize and Allan Crosbie's book was shortlisted for that prize. We've also launched the Bridge Pamphlets series, and are now concentrating on these.
All these publications are intended to help poets develop their careers. It's noteworthy that Josephine Dickinson is now published by Houghton Mifflin in America, Lorraine Mariner had a first full collection Furniture published by Picador, Hannah Lowe's pamphlet The Hitcher was quickly followed by an offer from Bloodaxe – her Chick will be published early in 2013, Richard Lambert's first collection is forthcoming from the Eyewear Press, Peter Sansom's pamphlet was soon followed by a New and Selected from Carcanet, Nathan Hamilton's under 35s selections in the magazine have led to his editing an anthology, Dear World and Everyone In It, for Bloodaxe, out this autumn, and Helena Nelson has become a poetry publisher – she runs HappenStance Press.
Michael Mackmin
*Dame Julian is Julian of Norwich, the medieval anchoress who wrote about her 'Shewings' and who is famous for the comfortable words 'All shall be well, and all shall be well, and all manner of things shall be well'. In The Rialto No.4, if you can find a copy, there's three pages of Dame Julian poems by Denise Levertov.
From the second issue, The Rialto has received invaluable support from Arts Council England, and its officers. More recently we also have to acknowledge the help and support from GftA (Lottery Funding).